To configure your backups:
After you purchase the service, just go to Website Backups in the Sucuri dashboard.

Click Add Site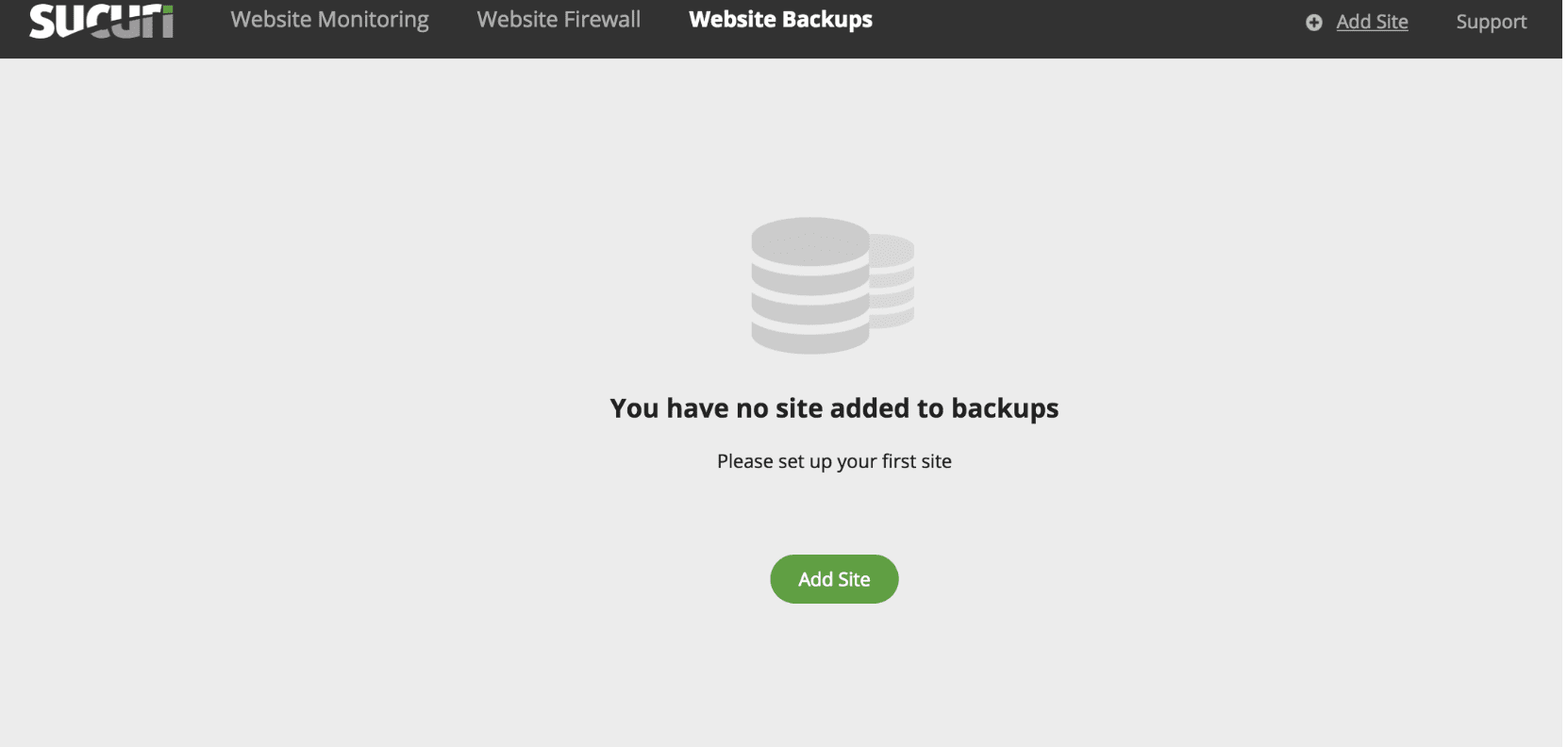 Adding FTP information: Here you will add the login FTP login information. Once inputted click "Next".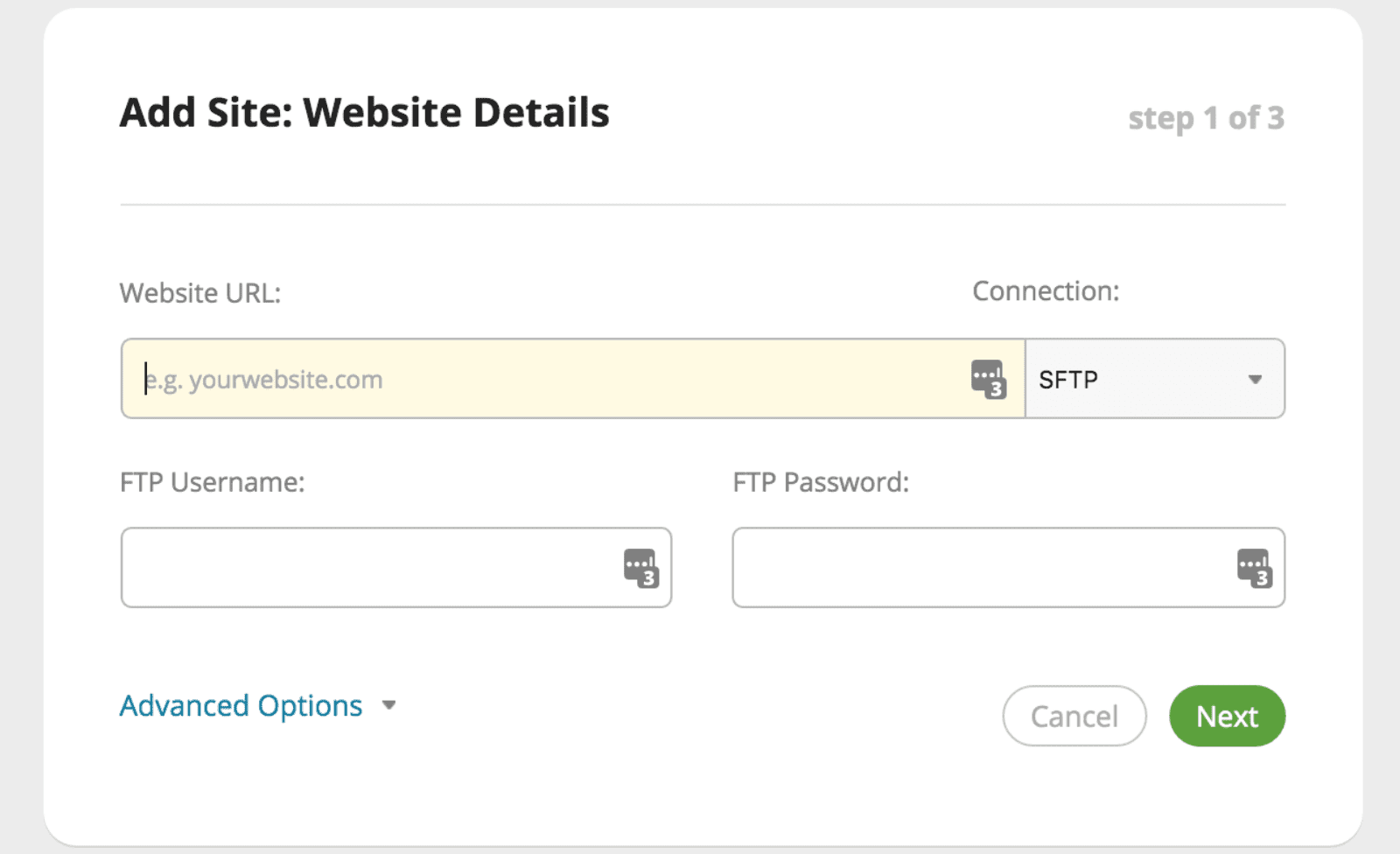 Database Backup Settings: Next, you have the option to backup your database.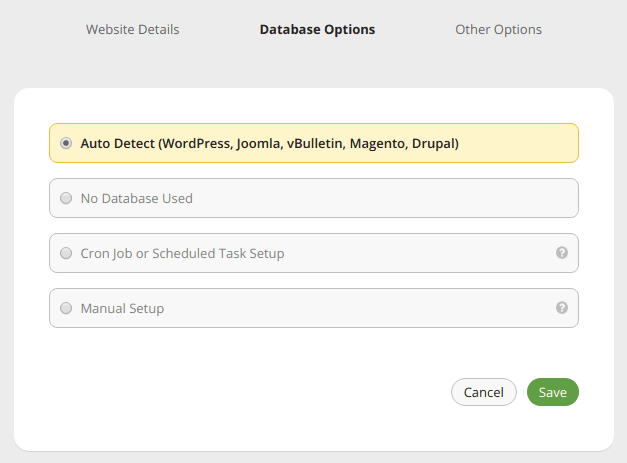 Backup Frequency/Notifications: Finally, let's choose your backup frequencies and the notifications you'd like to receive. Then click "Save".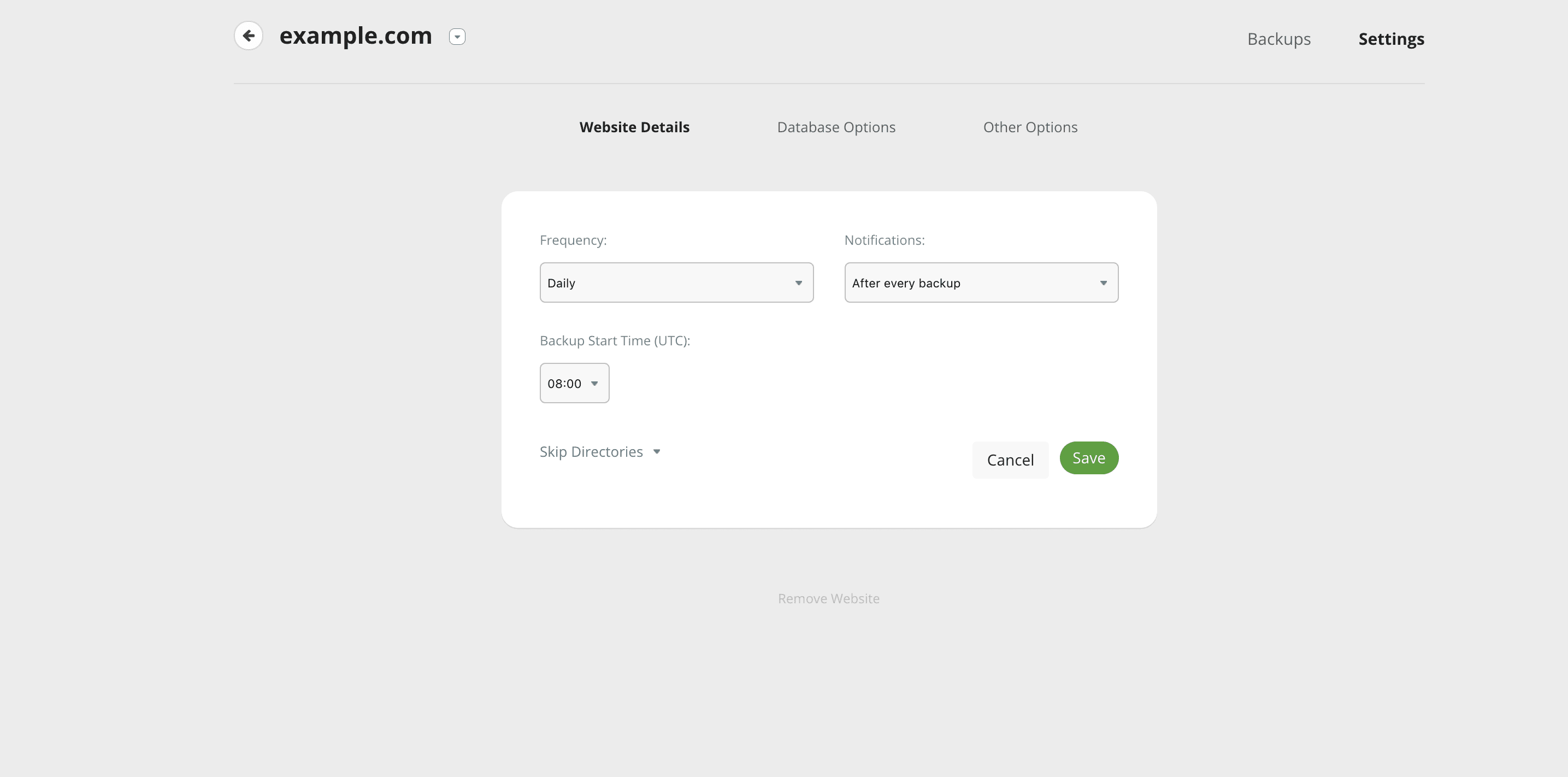 Now your backups are ready to go! In most cases, backups are done within a few hours (large sites can take considerably longer). If after these steps you are still unsure on what to do, please reach out to support.