To configure your backups:
After you purchase the service, just go to Website Backups in the Sucuri dashboard.

Click Add Site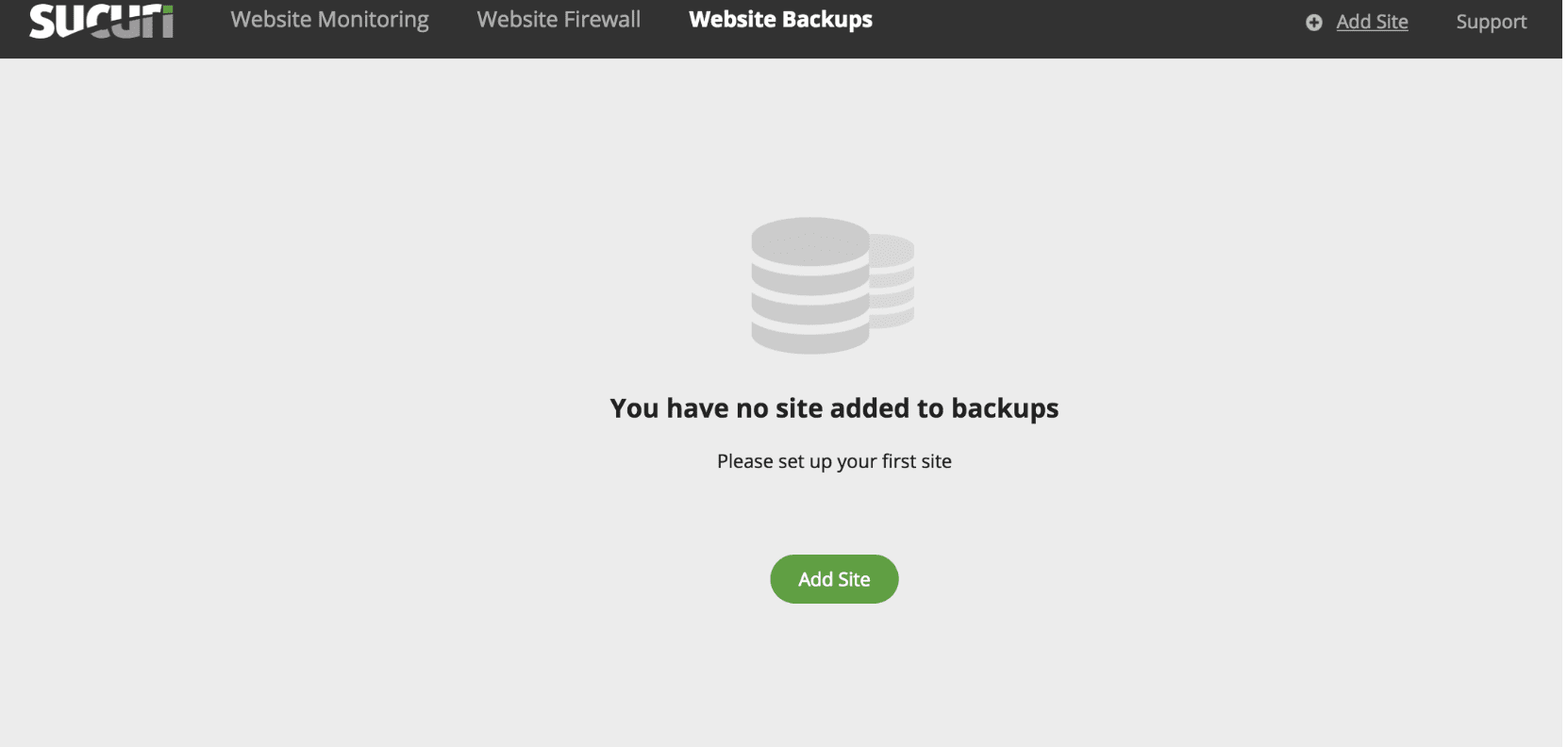 Adding FTP information: Here, you will add the FTP login information. Once entered, click "Next".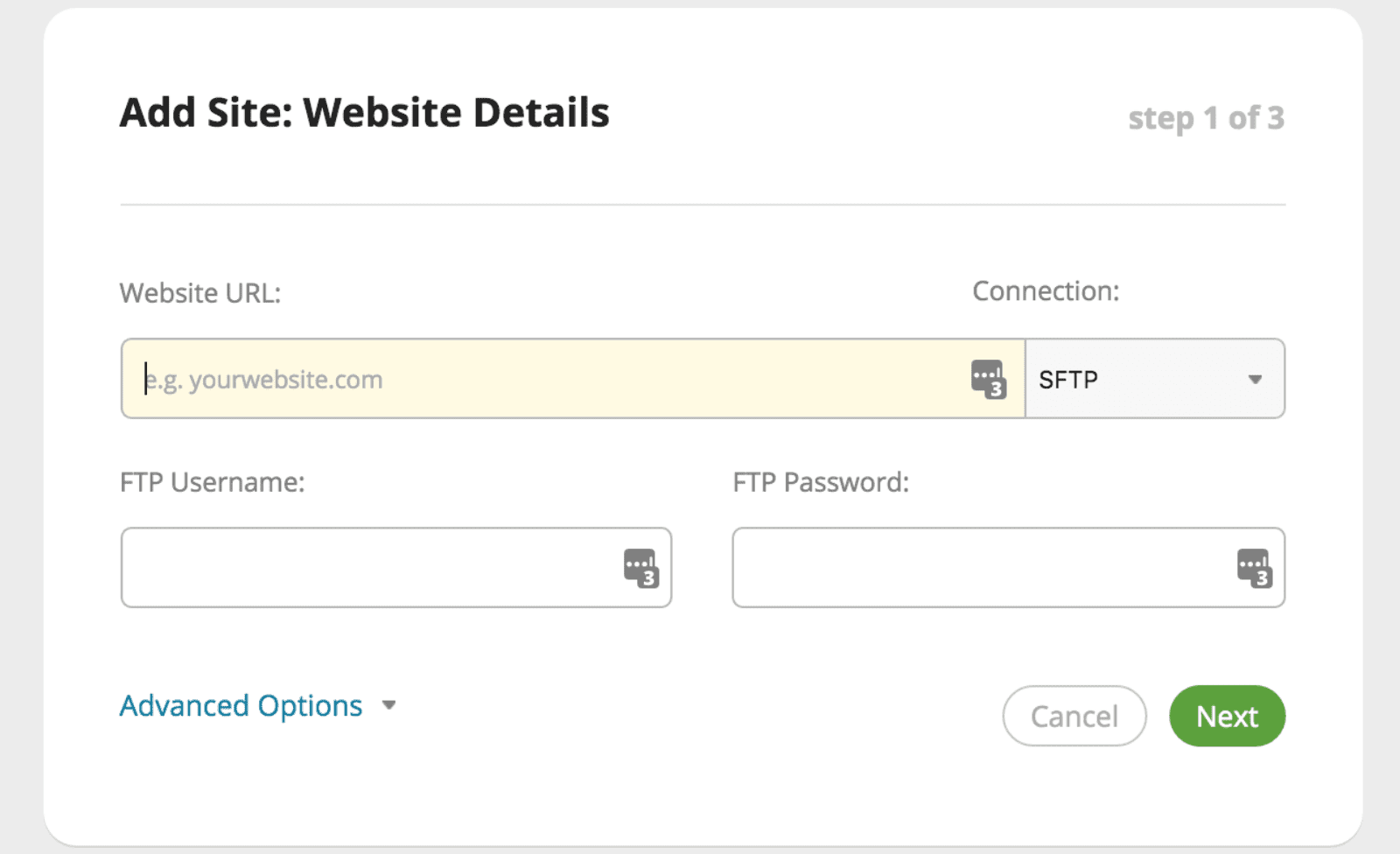 Database Backup Settings: Next, you have the option to backup your database.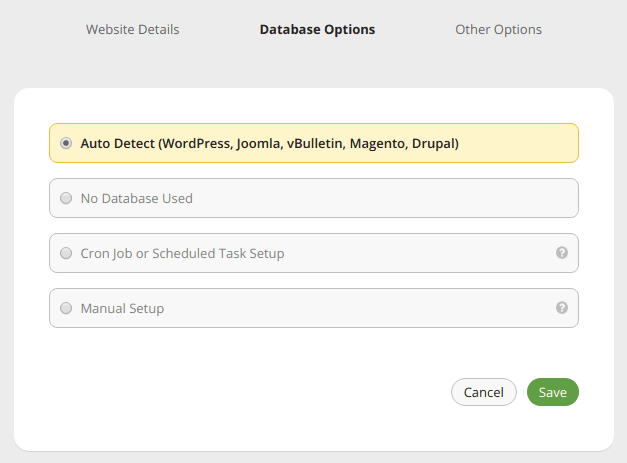 Backup Frequency/Notifications let's you choose your backup frequencies and the notifications you'd like to receive. When you have made your selections, click "Save".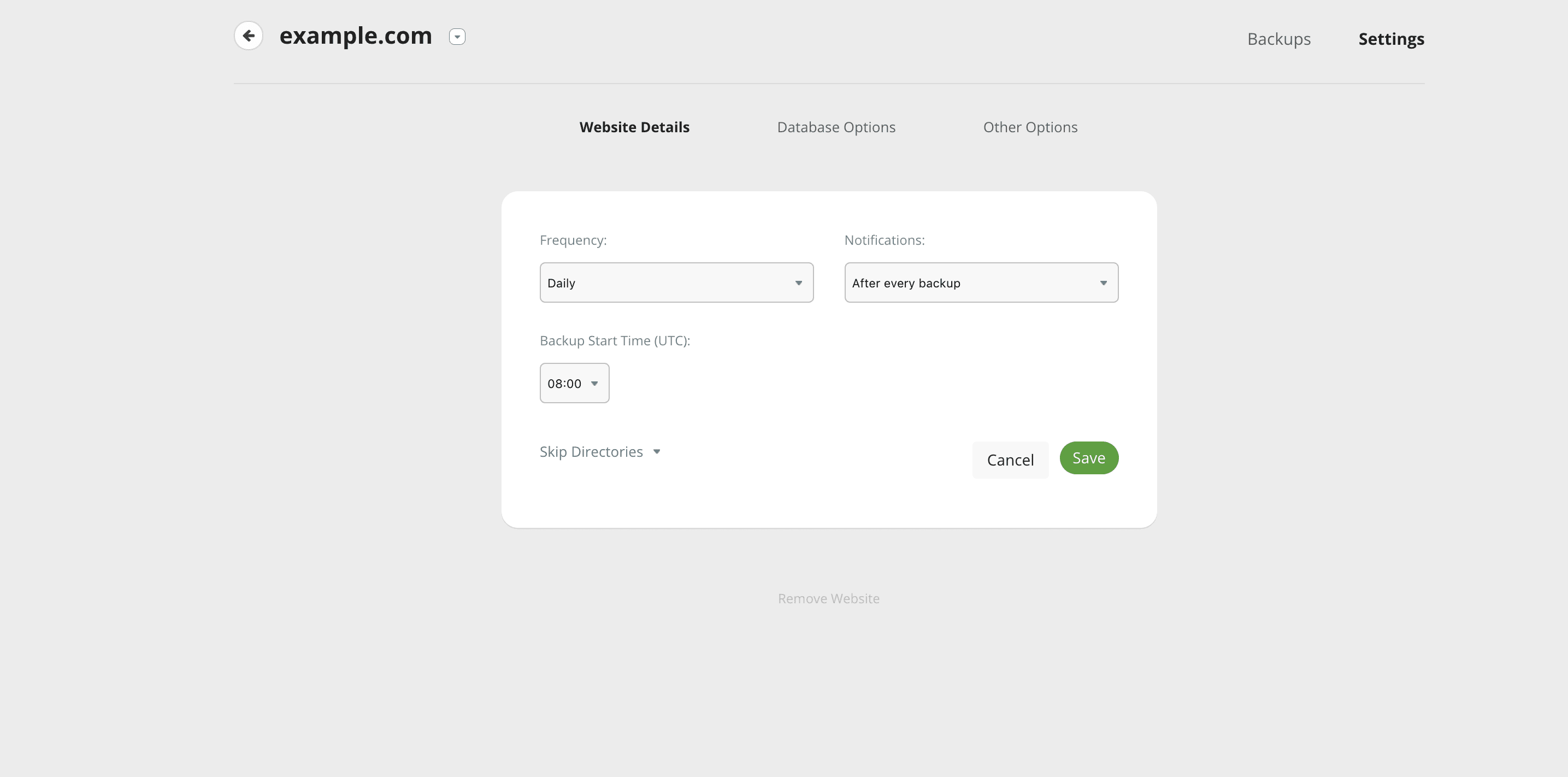 Now your backups are ready to go! In most cases, backups are done within a few hours (large sites can take considerably longer). If, after these steps, you are still unsure of what to do, please reach out to support.
Was this article helpful?