How do I remove recurring payments from my account?
All of our accounts are set to automatically renew by default, but you can certainly cancel the subscription. This can be done directly through our billing system. Please note that if your subscription is tied to a contract, the remaining commitment is still due.
We do encourage our clients to open a general support ticket to ensure everything is modified correctly for you! You can open a general support ticket here.
However, if you would like to cancel the subscription you'll first want to enter the Billing Portal at https://login.sucuri.net/settings/billing/ . Click the here link in the subscription section.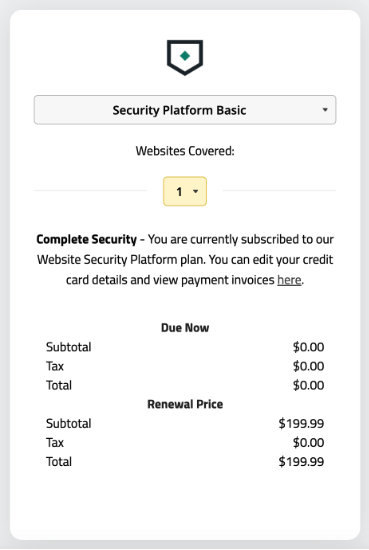 This will take you to the Billing Portal where you will find your subscription(s) listed.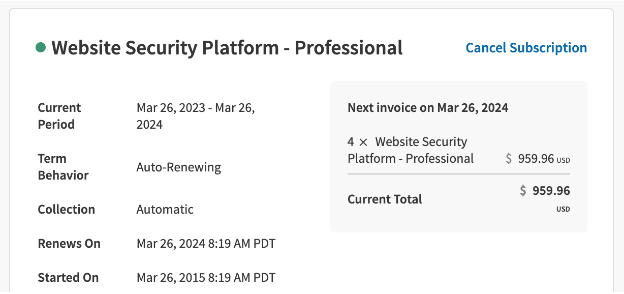 Click Cancel Subscription on the top right corner of the subscription you would like to remove the automatic renewal.
Was this article helpful?