Adding Sites
Adding sites to your monitoring is very easy!
Simply log in to your Sucuri account and enter your website's URL here: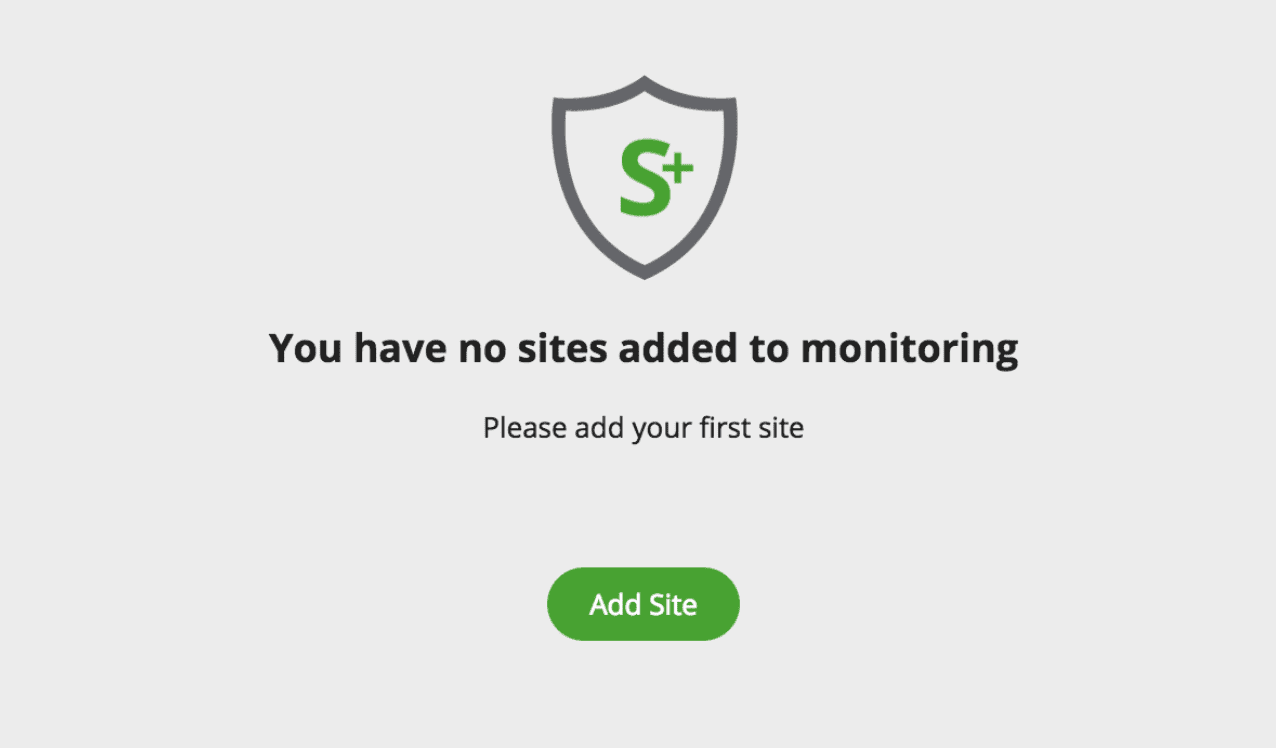 Click on "add website" and that's it!
You can also add more than one site at once by adding the name of the sites, one per line.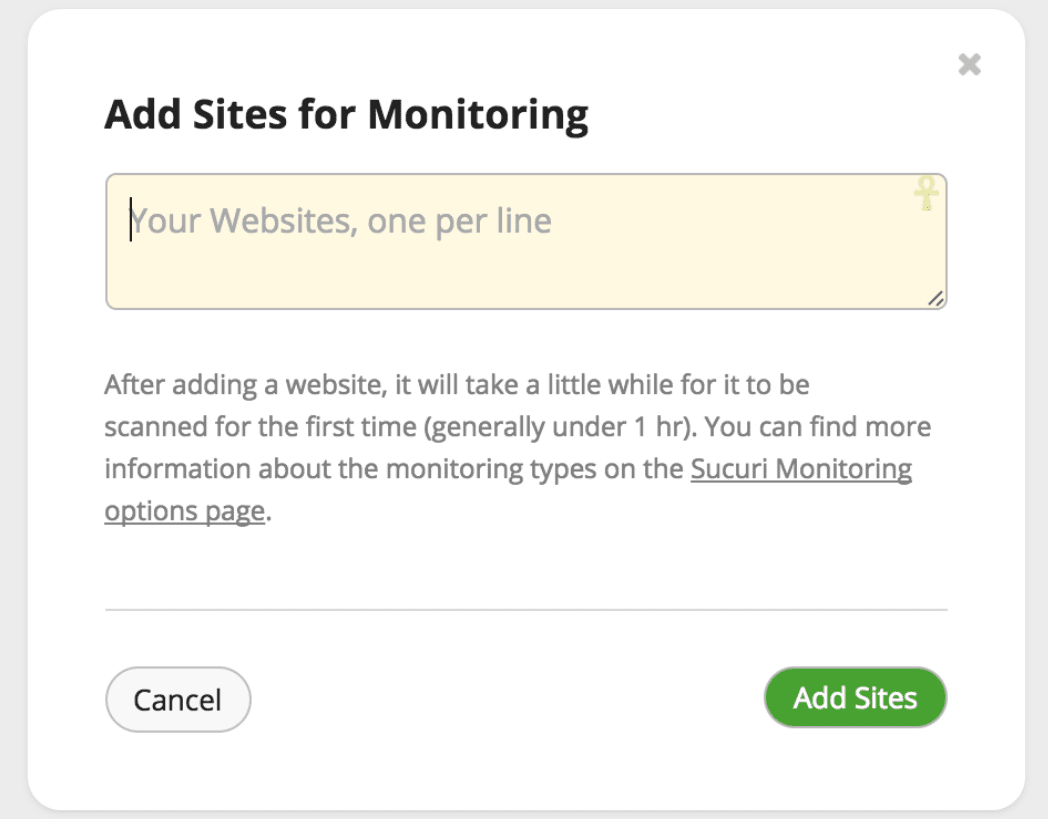 Removing Sites
To remove a site from the dashboard, click on the site you would like to remove, then Settings>Monitoring Types. At the bottom of the page, you will see a button saying "Remove Website".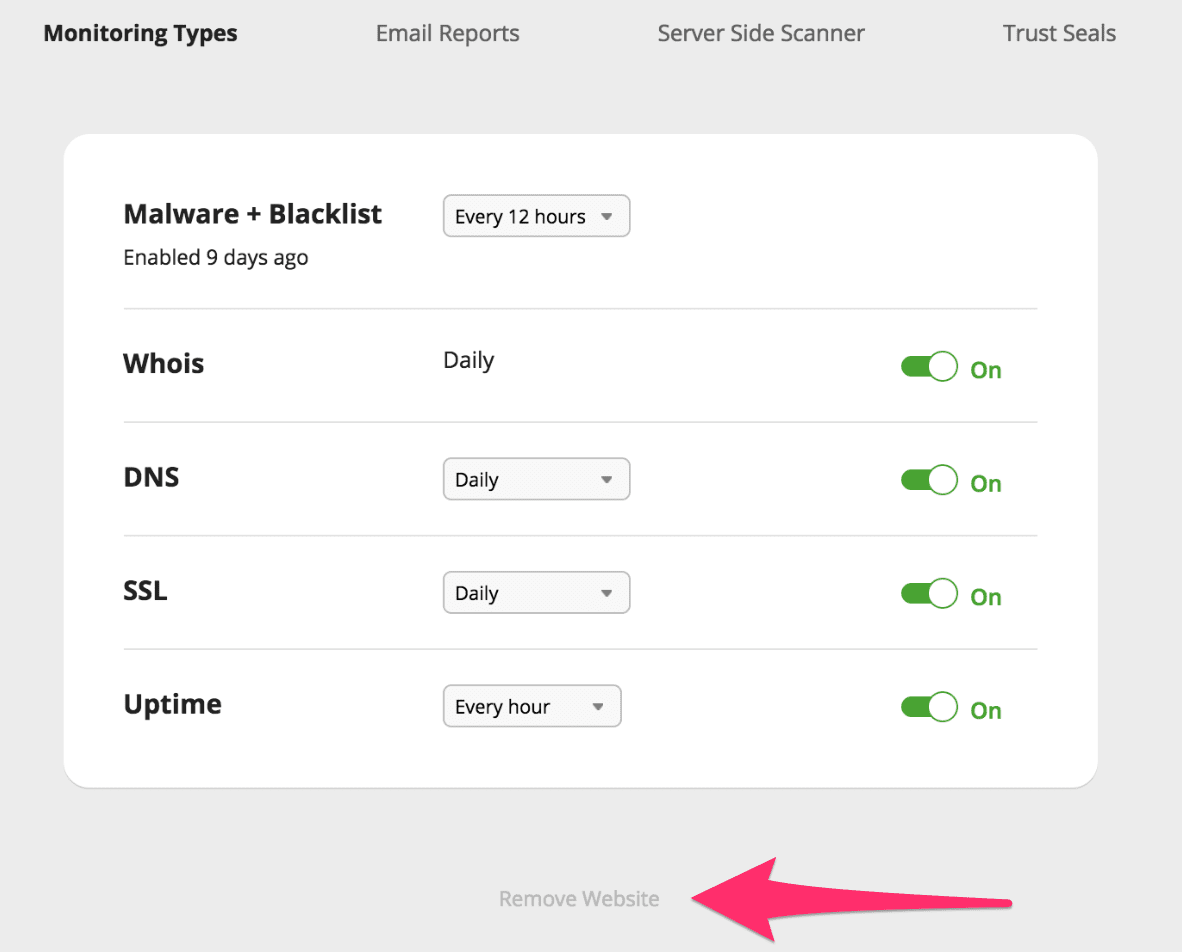 Please be 100% sure that you would like to remove the website. Keep in mind that your site, once cleaned, is locked into your Sucuri account, and you cannot change the domain and receive a cleanup.
We highly recommend that you open a support ticket with the Sucuri team.
Was this article helpful?