Are you having issues with your site? Is it displaying a Sucuri page with the backend timeout message like this?
There are a few things that could be causing this:
1) Your Hosting Server is Offline
What to do? Check with your hosting provider if the server is up, having resource issues or if they have changed your Hosting IP.
2) The Hosting Server is Blocking us via Software Firewall or Other Security Tool like mod_security
To solve this issue, please contact your hosting provider and ask them to whitelist our IP ranges. You can find the list of IP addresses used by us on your dashboard. To find those IP addresses:
Click the settings gear icon beside the affected domain and select General: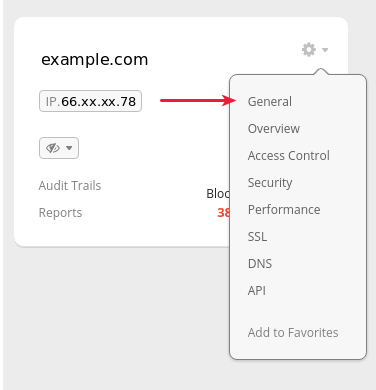 Click the List Firewall IP Addresses (for whitelisting) link:

3) Your Application is Taking More Than 3 Minutes to Answer
Your application can't take more than 180 seconds to answer or it'll timeout with a 504 error message. You can't increase the Firewall timeout for security reasons, however there are three workarounds:
a) ob_flush and flush
You can 'print' any output like a progress while it's running. You can read more about that here:
https://www.sitepoint.com/php-streaming-output-buffering-explained/
http://www.htmlgoodies.com/beyond/php/show-progress-report-for-long-running-php-scripts.html
b) Fractionate the Process
When possible, like during large uploads, you should try to fracionate the files or the operation. For example, instead of importing 1000 products at once, split the import process in 250 products on each import.
c) Bypass the Firewall
If you can't touch the code like on option A, you can bypass the Firewall and access your server directly:
https://kb.sucuri.net/firewall/Troubleshooting/bypassing-the-proxy-for-testing-and-development
4) Too Big HTTP Header
In rare cases, if your application tries to send a http header bigger than 8KB, the request will timeout. Try checking the header size using the Developer Tools of your browser. It's a common issue for applications that uses too much "Set-Cookies" headers for example. If you don't know how to do it, please contact your web developer to check it. We recommend avoid repeated and unnecessary http headers.
If even after that your site is not responding open a support ticket so we can further investigate the issue.