To make sure the WAF is working as expected before changing the DNS records for real, you can configure your operating system to use the Sucuri WAF IP address when accessing your website.
To do that, you just need to edit the host file on your operating system and this process is covered in detail on the following article:
https://docs.sucuri.net/website-firewall/troubleshooting/bypassing-the-waf-for-testing/
You will follow this article, however, instead of using the hosting IP address as explained on the very first step of that article, you'll use the WAF IP address that can be found on the main page of your domain's WAF dashboard.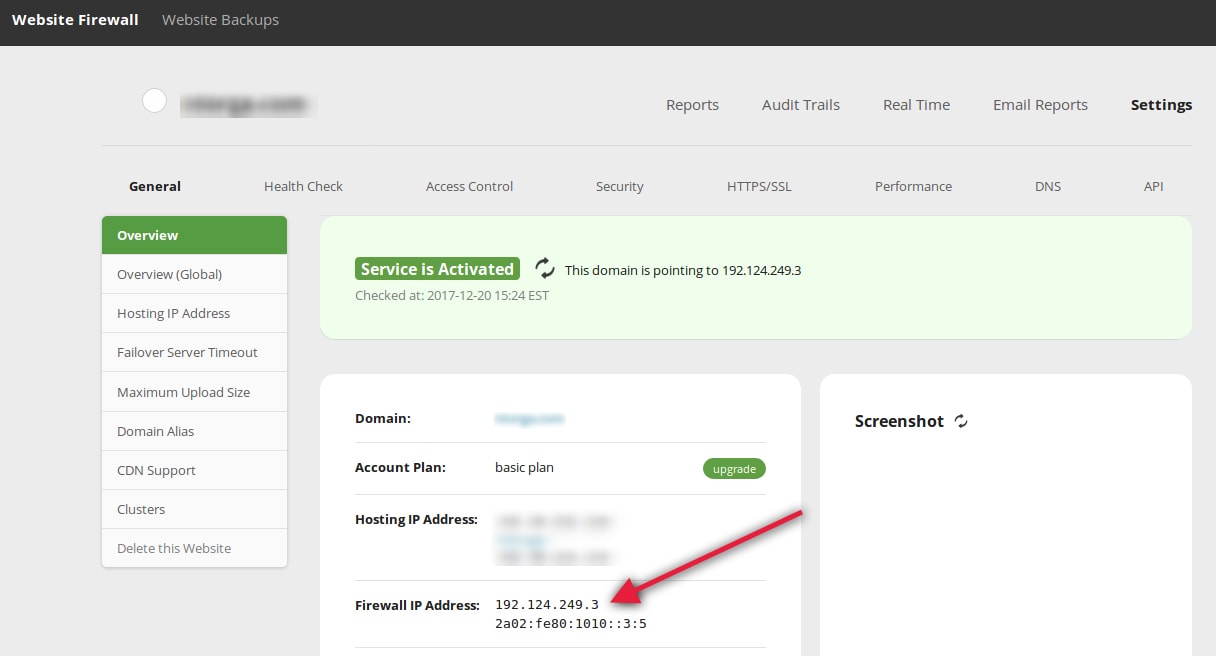 Once you have edited your 'hosts' file, use the incognito mode of your browser to make sure it didn't cached the DNS.
Was this article helpful?