The Sucuri Firewall bundles the best of a WAF (Web Application Firewall) and an IDS (Intrusion Detection System) to provide enterprise-level protection against today's and tomorrow's threats and attacks. The Sucuri Firewall runs on top of our high-performance Anycast network, giving you a CDN and website acceleration, all included into one solution.
Our Anycast network datacenters are present in the most important geographic locations across the globe, giving you high performance and low connection and loading times for your site. This is where we are located: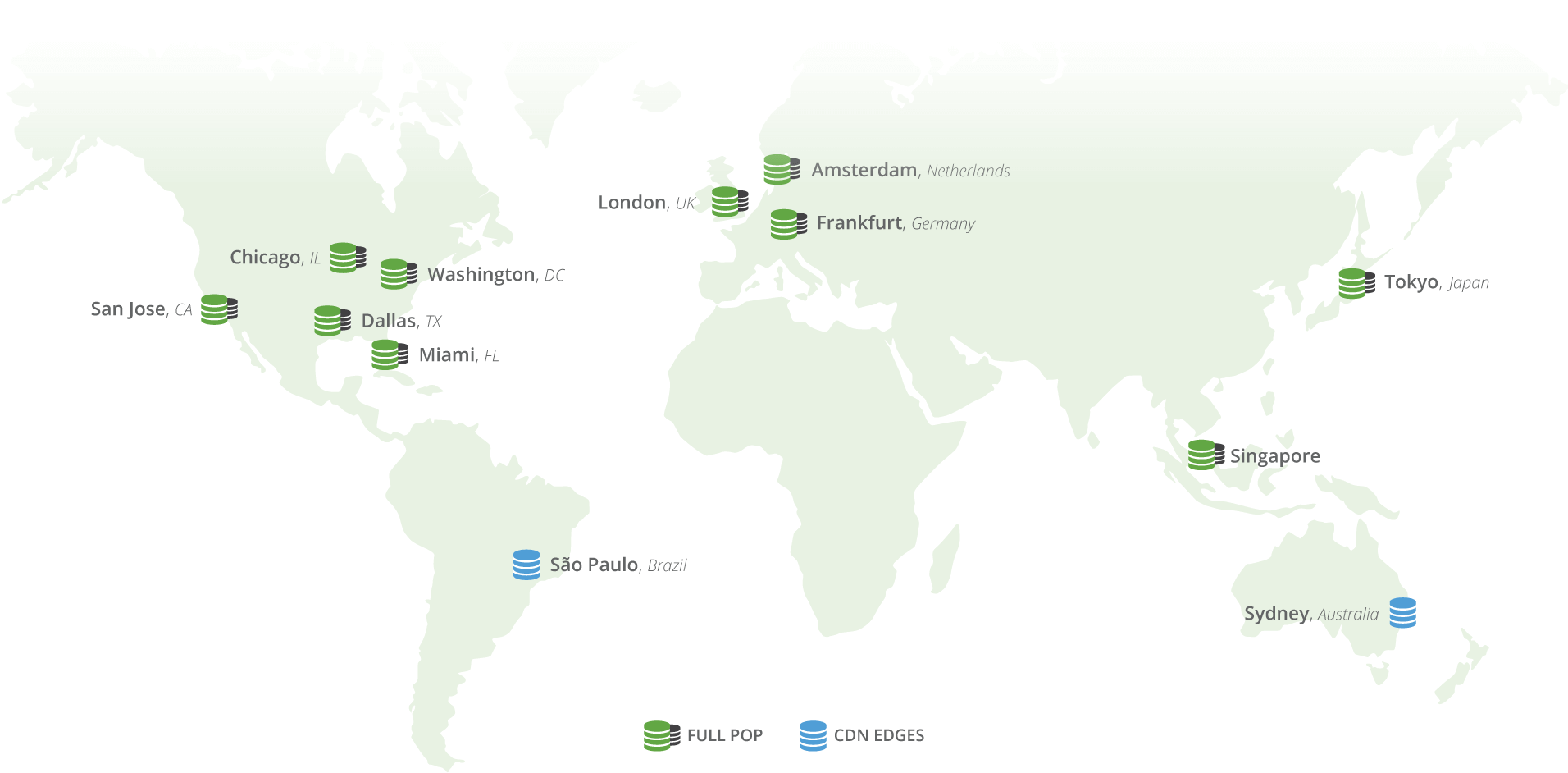 We are also always expanding our network, so further datacenters (PoP's ) are regularly added.
The "CDN Edges" such as Sao Paulo and Sydney operate on Amazon Web Services data centers rather than our proprietary Anycast network. To get help adding your website to the Sucuri WAF, please open a support ticket.